About Us:
The Collin School for Dance was established in 2010 by the principal Mrs Michelle Game. The school is based in Middlewich and provides dance classes in a number of different dance styles.

Here at the school we believe that dance, especially for children, should be fun and enjoyable yet challenging and rewarding. We aim to cater for all children aged between Walking – 16yrs, no matter what their ability. Even if they have never danced before, there will be a level to suit them.

The children will be encouraged to take part in all school activities including exams, the school show and choreography competitions. These experiences will not only be fun for them, but it will encourage self – confidence, the ability to challenge themselves, team building, working as an individual and hard work, with ending results that the children (and parents) can be proud of.

Teachers at The Collin School for Dance: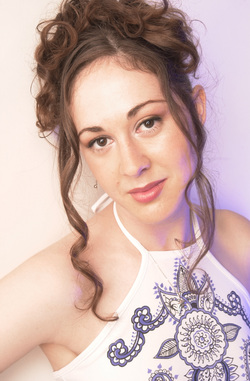 Mrs Michelle Game
Mrs Game started her dancing career in Essex at the Christina Ballard School of Dance, in Ramsden Heath until 1989 when the school merged with The Weston School of Dancing and Performing Arts in Chelmsford.
Under the guidance of its principal Miss Elisabeth Swan (Ex ISTD Cecchetti Faculty Chairman), Mrs Game studied Cecchetti Classical Ballet to a high level. She then went onto Roehampton University, London, where she gained her BA Hons in Dance Studies and found her love for teaching.
After her marriage in 2007, Mrs Game and her husband moved to Middlewich, Cheshire, and she continued her studies at Kate Simmons Dance Ltd, Warrington, where she gained both her Foundation in Dance Instruction (FDI) and Certificate in Dance Education (CDE) in Cecchetti Classical Ballet and Modern Theatre.
Mrs Game has gained much experience by teaching at other Dance Schools, and continues teaching at The Heights Ballet and Theatre School, Sheffield.
She has and continues to teach a number of workshops in Schools, Nurseries and Preschools in and around the Middlewich and she currently teaches dance at Peter Pan's Preschool Middlewich. Mrs Game is also currently the Chairman of The Middlewich Rose.
Dance Styles At The Collin School for Dance
Ballet:
There are a number of different Classical Ballet styles. The training of Classical Ballet provides the student with improved posture and a control of mind and body, beneficial to their health, physique and artistic appreciation. With regular classes a child will develop their natural co-ordination of movement and musicality, and will gain confidence in their own abilities which will be beneficial in everyday life. Here at the school we teach The Cecchetti Method of Ballet.
Cecchetti:
Born in Italy in 1850, the son of two dancers, Cecchetti migrated to St. Petersburg where he joined the Imperial Russian Ballet and created the virtuoso role of the Bluebird and the mime role of Carabosse (the Evil Fairy) in the première of The Sleeping Beauty in 1890. He also taught many Maryinsky dancers including Pavlova, Karsarvina and Nijinsky.
The Cecchetti Society's syllabi of graded and class examinations for both children and vocational students are based on the principles of Cecchetti's teaching. This work will ensure that students will receive a sound training.The continuing importance and value of this Method is summed up by one of today's ex - leading ballerinas, Miss Darcey Bussell of the Royal Ballet, who has said "The Cecchetti work has given me strength, discipline and co-ordination. It wasn't until I got into the Company that I realised how lucky I was to have had that training".
Jazz and Modern: To Follow
Street Dance: To Follow
Tap: To Follow